Launch
Kia Austria "Neuwagentool"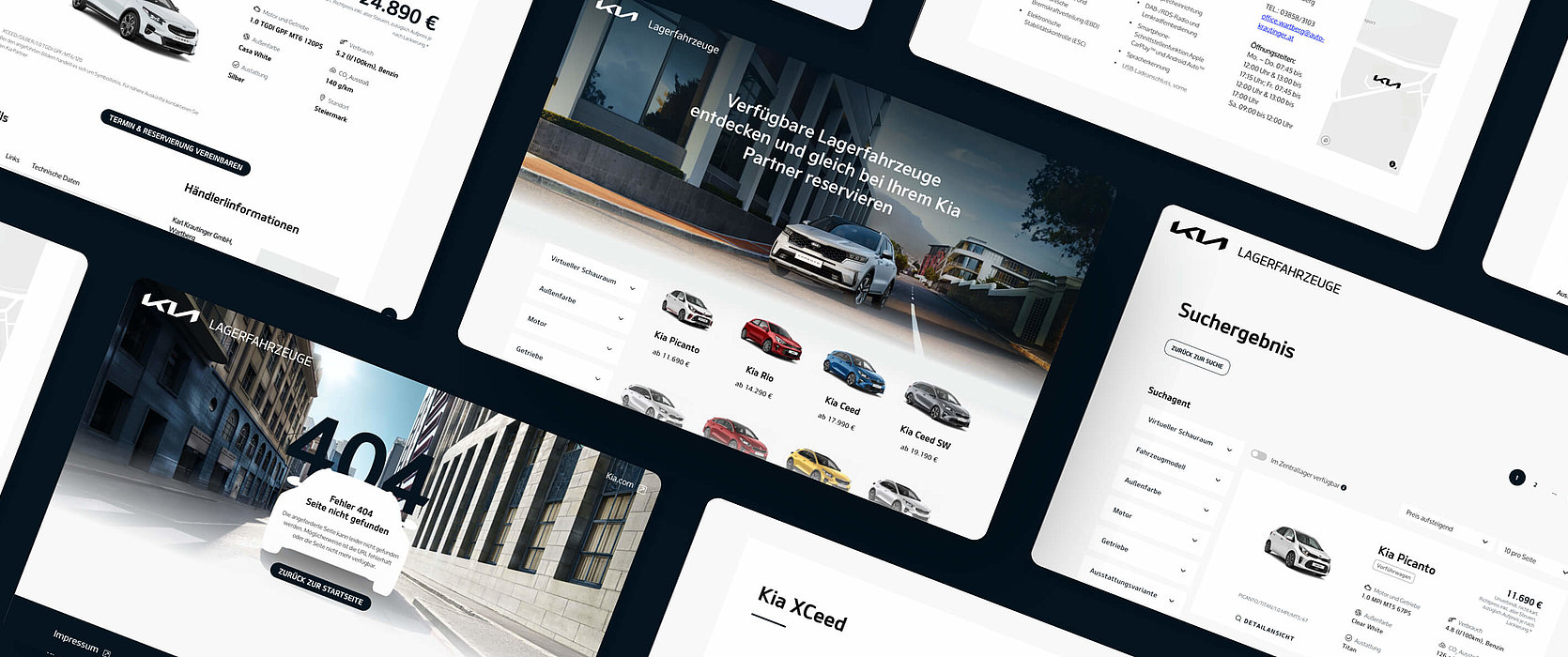 A tool that impresses with intuitive UI and straightforward UX in the front-end and easy database maintenance in the back-end.
Kia came up with the idea of increasing sales of their new cars that are in stock and immediately available. In order to present them attractively, a nice and uncomplicated way to find stock vehicles and get in touch with dealers without any detours needed to be created.
The goal of the project: to keep this information always up to date, to offer potential buyers an intuitive UI and a convincing UX and to create a direct link between prospective buyers and dealers.
In the fast lane thanks to the "Neuwagentool"
Our online tool neuwagen.kia.com saved Kia a corona-induced full brake on sales activities at a later stage. The tool formed the basis for the "Kia Couch Bonus", a corresponding online-only sales promotion, and campaigns around the "Virtual Showroom"
intuitive straightforward native fast performance oriented real time
The new tool enables us to quickly react to market changes and it shows the great role digital platforms play, especially in times like these. We have achieved fantastic results by offering our buyers immediate added value.
Bernhard Brückl – General Manager Marketing at Kia Motors Austria
Back to main navigation