Relaunch
Stilarena website relaunch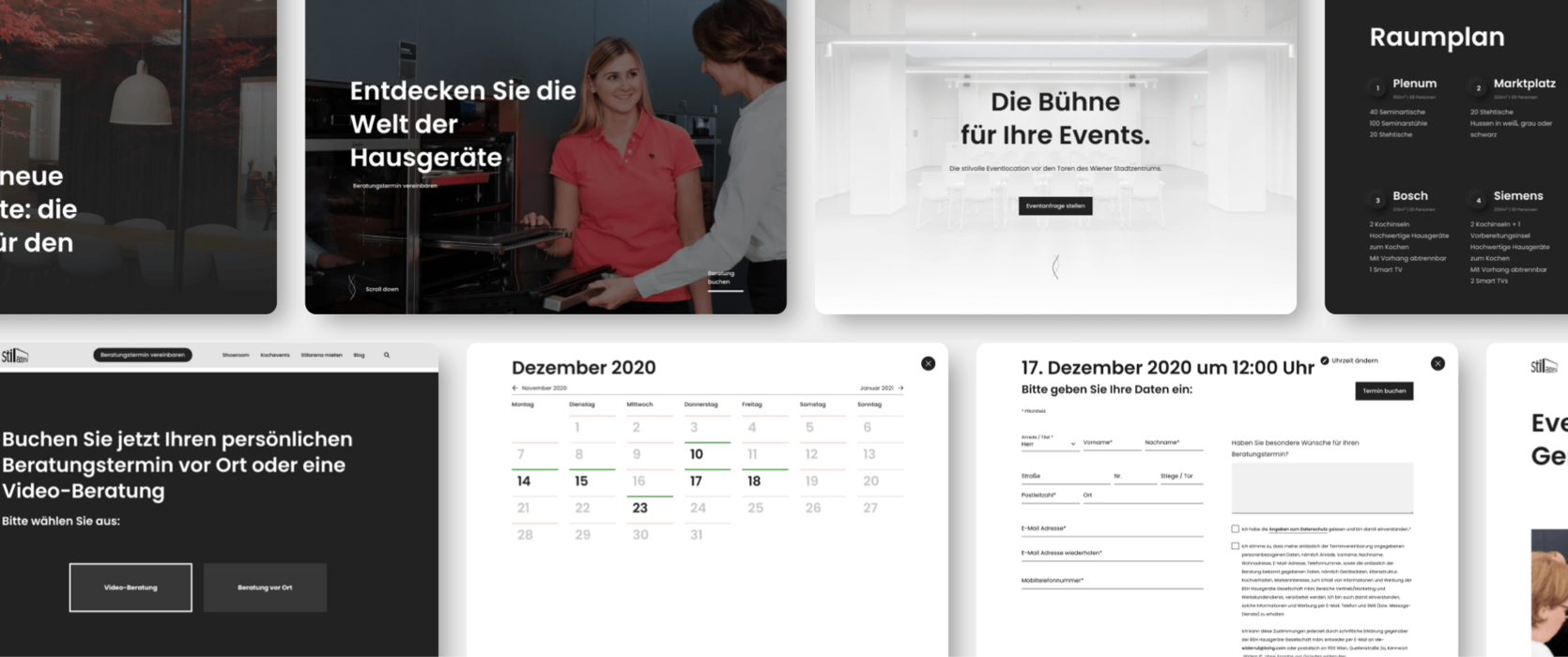 A website that brings the innovative experience of Stilarena to life with real-time appointment bookings and fast loading times.
As a showroom and event location, Stilarena brings the Bosch, Siemens, Gaggenau and Neff brands to life in an innovative way. To meet this demand, the website required a complex redesign including the implementation of new functions. Modern, interactive components were added to give stilarena.at not only a brand new look but also a better and cleaner look and feel.
The website impresses with animated components and smooth transitions. Cleaned up UI, improved UX and an organized page structure make the website easier and more intuitive to navigate.
Modular, flexible, modern.
Content is presented through fully editable, flexible content elements using custom modules.
Key features are the modern appointment booking system which is connected to a fast API that allows real-time bookings. As well as an inquiry form that allows users to request up-to-date information about the availability of the style arena.
In order to present and market the main brands exhibited in the Style Arena in the best possible way on the website as well, we have developed several types of articles:
General pages
News pages for up-to-date information, blog pages with news listing, news assigned to different categories and loaded asynchronously to speed up page loading.
Events pages - events with event calendar, booking modules and detail pages with modern swipe-based galleries. Events are also assigned to different categories, and to different brands.
intuitive modern high quality fast performance oriented
Back to main navigation